Lyrics: Lim Han-byeol - I thought I'd be ready to let you go
2022-11-01 12:51:05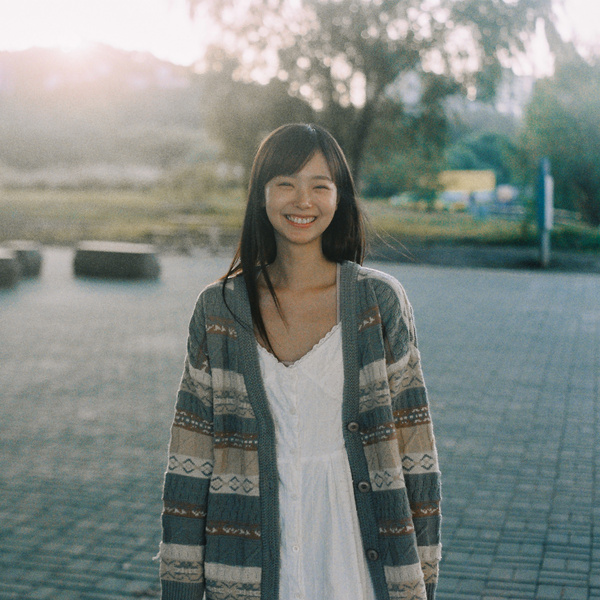 [Hangul]
임한별 - 떠나보낼 준비해 둘걸 그랬어
너랑 입으려 고른 옷 오늘 받아봤어

오래 걸려서 잊고 있었는데
곧 있을 너의 생일에 예약해놨던
커플링마저 취소를 했어

우리 헤어지는 게 이젠 혼자라는 게
아직 실감이 안 나는데 난 어떡할까

너를 떠나보낼 준비해 둘걸 그랬어
나랑 있으면 어떤 불편도 괜찮은 줄만 알았어
다급히 네 맘을 붙잡으려 해도
이미 마음 정해버린
너의 대답에 아무 말 못 하던
끝까지 바보 같던 내가 싫어

멍하니 있다가도 전화벨이 울리면
네 목소리가 들릴 것 같아 어떡할까

너를 떠나보낼 준비해 둘걸 그랬어
나랑 있으면 어떤 불편도 괜찮은 줄만 알았어
다급히 네 맘을 붙잡으려 해도
이미 마음 정해버린
너의 대답에 아무 말 못 하던
끝까지 바보 같던 내가 싫어

날 보기 싫겠지만
어떻게든 널 붙잡고 싶은데
널 되돌릴 방법이 없어
네가 없는 나의 하루는
아무것도 잡히지가 않아
다 미안해 보고 싶어

사랑한다는 말 많이 해줄 걸 그랬어
사랑받으면 예뻐진다는데 나 땜에 많이 야위었어
마지막 가는 길 데려다준대도
괜히 맘 약해진다며
뒤도 안 보고 서둘러 떠나던
너의 맘은 그동안 어땠을까

---
[Romanization]
imhanbyeol - tteonabonael junbihae dulgeol geulaess-eo
neolang ib-eulyeo goleun os oneul bad-abwass-eo

olae geollyeoseo ijgo iss-eossneunde
god iss-eul neoui saeng-il-e yeyaghaenwassdeon
keopeullingmajeo chwisoleul haess-eo

uli heeojineun ge ijen honjalaneun ge
ajig silgam-i an naneunde nan eotteoghalkka

neoleul tteonabonael junbihae dulgeol geulaess-eo
nalang iss-eumyeon eotteon bulpyeondo gwaenchanh-eun julman al-ass-eo
dageubhi ne mam-eul butjab-eulyeo haedo
imi ma-eum jeonghaebeolin
neoui daedab-e amu mal mos hadeon
kkeutkkaji babo gatdeon naega silh-eo

meonghani issdagado jeonhwabel-i ullimyeon
ne mogsoliga deullil geos gat-a eotteoghalkka

neoleul tteonabonael junbihae dulgeol geulaess-eo
nalang iss-eumyeon eotteon bulpyeondo gwaenchanh-eun julman al-ass-eo
dageubhi ne mam-eul butjab-eulyeo haedo
imi ma-eum jeonghaebeolin
neoui daedab-e amu mal mos hadeon
kkeutkkaji babo gatdeon naega silh-eo

nal bogi silhgessjiman
eotteohgedeun neol butjabgo sip-eunde
neol doedollil bangbeob-i eobs-eo
nega eobsneun naui haluneun
amugeosdo jabhijiga anh-a
da mianhae bogo sip-eo

salanghandaneun mal manh-i haejul geol geulaess-eo
salangbad-eumyeon yeppeojindaneunde na ttaem-e manh-i yawieoss-eo
majimag ganeun gil delyeodajundaedo
gwaenhi mam yaghaejindamyeo
dwido an bogo seodulleo tteonadeon
neoui mam-eun geudong-an eottaess-eulkka

---
[English]
Lim Han-byeol - I thought I'd be ready to let you go
I received the clothes I chose to wear with you today.

It took me so long I forgot
I made a reservation for your upcoming birthday
I even canceled the coupling.

The fact that we break up is that we are alone now
I still can't feel it, what should I do?

I thought I'd prepare to let you go
I just knew that any inconvenience would be okay if you were with me
Even if I try to hold onto your heart in a hurry
already made up my mind
I couldn't say anything to your answer
I hate myself for being a fool to the end

When the phone rings even if you are idly
I think I can hear your voice, what should I do?

I thought I'd prepare to let you go
I just knew that any inconvenience would be okay if you were with me
Even if I try to hold onto your heart in a hurry
already made up my mind
I couldn't say anything to your answer
I hate myself for being a fool to the end

you don't want to see me
I want to hold onto you somehow
there's no way to get you back
my day without you
nothing is caught
I'm sorry, I want to see you

I thought you'd say I love you a lot
They say you become pretty when you are loved, but because of me, I was so skinny.
Even if you took me on the last road
I feel weak for nothing
I hurriedly left without looking back
How have you been feeling